December 15 - Blessings of the Dark
It's a spiritual test for some of us to embrace the dark of winter; for others this time is precious & potent. All are welcome to this service that will explore the power & blessing of the dark through story & song.
Rev. Kelli Clement is a UU Community Minister in affiliation with First Universalist Church, and serves as the Executive Director of the MN Religious Coalition for Reproductive Choice.
December 22 - Pilgrim House Holiday Celebration!
Please join us for our always-special intergenerational PH holiday program, complete with group caroling, favorite holiday readings, seasonal music, a performance by the PH Chorale, a special guest (possibly from the far north), favorite foods, and more. Contact Bill Rohde for participation in the chorale and for any music selections that will be presented by you or your children and contact Mel Aanerud for readings that might be included (please let them know by December 15). And don't forget to bring that favorite holiday food for our traditional potluck finger foods feast after the program. Remember that parking becomes crowded for this program and we can park across the street at either the Armory or the Arden Hills City Hall lot. See you there!
December 29 - The Annual Tolling of the Bells Program
Please let Mel Aanerud or David Conradi Jones know of anyone or anything that you would like to have remembered in this annual program of remembrance.
January 5 - Lessons Learned
Former Rep. Mindy Greiling served 20 years in the Minnesota House of Representatives, focusing on education and mental illness. She retired one year ago this month. Now that she has had a year to reflect, we invited her to share with us some of the lessons she learned during that time, based on what she describes as a school-of-hard-knocks education.
Our PH Thanksgiving program is a not-to-be-missed time of celebration and community, bringing together Pilgrim House members and friends with special music, a performance by the Pilgrim House Chorale, seasonal readings and poetry ... and more.
Join us after the program for a Thanksgiving meal. As in past years, we will supply the ham and set up the social room for the event. Members/friends are asked to contribute other food items for the event.
See you there!
November 17 – Girls inc.

Girls Inc. inspires all girls to be strong, smart, and bold through life-changing programs and experiences that help girls navigate gender, economic, and social barriers. Research-based curricula, delivered by trained, mentoring professionals in a positive all-girl environment equip girls to achieve academically; lead healthy and physically active lives; manage money; navigate media messages; and discover an interest in science, technology, engineering, and math. The network of local Girls Inc. nonprofit organizations serves 136,000 girls ages 6 - 18 annually across the United States and Canada.
November 11 - The Coalition for Impartial Justice

This is a broad-based, non-partisan organization advocating for a constitutional ballot question that allows voters the opportunity to decide how they would like to select and retain judges in Minnesota. The reforms specifically call for public performance evaluations of judges, merit selection, as well as retention elections. The coalition includes over 30 plus member organizations that represent business, labor, religious, and other non-profit organizations. - See more at: http://www.impartialcourts.org/about/index.html#sthash.Xc2lGgS6.dpuf.

---
November 3 – Prohibition with Dan Spock

Prohibition is the newest exhibit at the Minnesota Historical Society. Prohibition was the period in American history from 1920 to 1933 when the 18th Amendment to the United States Constitution prohibited the manufacture, sale, transport, import, or export of alcoholic beverages. It put legal brewers out of business and opened the nation's door to unintended consequences: bootlegging, gambling, prostitution, rackets, gangsters, and organized crime. The 18th Amendment was repealed with the passage of the 21st Amendment to the U.S. Constitution on December 5, 1933.

---
October 27 - Men In Black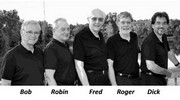 Men in Black are a quintet of male vocalists harmonizing a capella to a wide range of popular music, including Doo-Wop, early rock, folk and spirituals. Their musical interests reflect their lives over the past decades, and they've been delighted to find that younger audiences also resonate to their music. Come join us for delightful morning concert! Bob Meyenburg, Bass/Baritone; Robin Partch, Bass; Fred Bailey, Tenor; Roger Alm, Tenor/Baritone; Dick Rogers, Baritone.

---
October 20 - Human Rights Don't Defend Themselves: The Advocates for Human Rights

Since 1983, The Advocates for Human Rights has been working to promote and protect human rights and the rule of law in the U.S. and around the world. Learn about the work of The Advocates in the areas of immigration, human rights education, women's human rights, human rights monitoring, and how you and your community can be part of the human rights movement.
The speaker will be Aviva Breen, Board Member.

---
October 13 - Why Bees are Disappearing

Honey bees are the world's most important pollinator of crops, they are essential to the productivity of agro- and natural ecosystems. Currently, honey bees are in serious decline in the U.S. due to the combined effects of diseases, parasites, pesticides and nutritional deficiencies. Since the term Colony Collapse Disorder was coined in 2006, national surveys reveal that 30-35% of all honey bee colonies die every winter across the U.S. Beekeepers make up losses by splitting surviving colonies or by purchasing new colonies from national bee breeders and distributors. However, this loss is not sustainable and it is critical to research ways to improve bees' natural defenses.
Renata Borba is a graduate student at Dr. Spivak's lab at the University of Minnesota pursuing a PhD degree. She is originally from Brazil and has been in the U.S for 6 years. She is studying the effects of propolis to colony health and immunity as well as the behavior mechanisms of resin collection.

---
October 6 – Alexandra House with Krysta Sather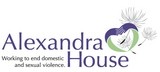 Alexandra House provides domestic violence and sexual violence services. Their free services include 24-hour emergency shelter, support services and advocacy to victims of domestic and sexual violence. Our fellowship has had a number of associations with Alexandra House. Often our members and children volunteer there. The Social Action and the Religious Education Committee requested that we have someone come and explain their services to us.

---
September 29 – Our Spiritual Relationship With The Land That Feeds Us – Atina Diffley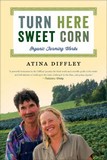 Atina Diffley was recommended by Rob King. Her book Turn Here Sweet Corn was a Pilgrim House book club selection and a 25th anniversary Minnesota Book Award Winner. Eating is a sacred act. Our daily food decisions affect the wellness of the land, and the life that lives upon it. Atina is an organic farmer and author who will provides an empowering conversation about our spiritual food relationships—with the earth, plants and animals, families and communities.

---
September 22 - Protection of Alaska's Wilderness by Louis Asher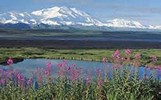 Alaska may seem far from Minnesota but we are all part of the same ecosystem that makes up our planet. For example, migratory birds travel from Alaska to the rest of the U.S. and beyond. Climate change, which affects us all, is dramatically more evident in the Arctic, where regions have warmed up twice as fast as the rest of the planet.
Oil and timber extraction proposals would create great stresses in our pristine Alaskan wilderness areas. They bring tremendous perils with small short term economic gains and long term environmental consequences, as well as significant long term economic costs. We will explore proposed activities in the Arctic Ocean, the Arctic wildlife refuge, the Alaskan national petroleum reserve and the Tongass rainforest.

---
September 15 – History of Religion in America – Jon Butler
The History of Religion in America with Howard R. Lamar Professor Emeritus of American Studies, History, and Religious Studies Yale University, Adjunct Research Professor of History University of Minnesota, Twin Cities Vice President Organization of American Historians. Religion in the United States is characterized by a diversity of religious beliefs and practices. Various religious faiths have flourished, as well as perished, in the United States. Religions that span the country's multicultural immigrant heritage, as well as those founded within the country, have led the United States to become one of the most religiously diverse countries in the world.

---
September 8 - Water Communion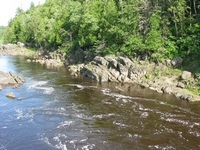 Jay Cooke State Park
Our annual "welcome back" celebration: connection and community, revitalized through song, readings, and sharing. We'll also highlight the centrality of "covenant" in Unitarian Universalism. For the Water Communion, please bring a small amount of water from a favorite source. What special meaning does it hold for you?

---
We have one program a month in the summer