1212 W. Highway 96, Arden Hills, MN 55112
About Us ( Mission, History, Directions, Contact info )
Information For Visitors
We ask all alike to think — not all to think alike.
Next Program
Programs begin at 10:15 am
October 19 - Sand, Cattle & Land Stewardship: How Can we Keep the Land and People Together?

George Boody, Executive Director, Land Stewardship Project. George will talk about work of Land Stewardship Project (LSP) and discuss how frac sand mining threatens farmland, trout streams and rural communities in southeastern MN and western Wisconsin. LSP successfully organizes members and citizens to address this locally and through the Minnesota state government, while also advancing pasture-based cattle as an effective approach to stewardship that provides long-term economic activity and healthful food for people to eat. He will discuss options to take action.
Upcoming Programs
October 26 - Doug Ohman: Photo Tour of the Mississippi, Part III
Doug Ohman Photographer extraordinaire did a photo tour of the Mississippi and he returns to Pilgrim House for the third time to complete his photographic trip down the Mississippi. This time the tour is from Saint Paul to the Minnesota Iowa border. After the program, you may want to visit the annual Pilgrim House Halloween Haunted Basement created by the Pilgrim House youth.
November 2 - Tom Hanson
Thomas Hanson is a former career Foreign Service Officer. While with the U.S. State Department from 1973 to 1994, his foreign postings included East Germany, France, Norway, the Soviet Union, Sweden and the former Soviet Republic of Georgia. He serves the St. Paul-Minneapolis committee on Foreign Relations and as a volunteer consultant with The Great Decisions program. He has spoken at Pilgrim House before both on Sunday morning and with the Great Decisions Program.
---
Past Program Highlights
October 12 - The Top Conservation Threats We Face, and What One Can Do to Make a Difference

The Sierra Club's members and supporters are 2.1 million of your friends and neighbors. Inspired by nature, we work together to protect our communities and the planet. The Club is America's oldest, largest and most influential grassroots environmental organization. Minnesota's North Star Chapter is the leading grassroots voice to preserve our state's air, lands, water and climate. State Director Margaret Levin will discuss the top conservation threats we face, and what one can do to make a difference.

---
October 5 – Music from Transylvania – Colleen Bertsch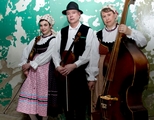 Not all Transylvanian string band music is the same! By sharing video examples from their fieldwork collection and demonstrating musical techniques, the American band Szászka offers a glimpse at the world of Transylvanian string band music through a multi-media informational performance.
Szászka was formed in 1996 to perform traditional Hungarian village dance music for events and workshops in the United States. Szászka performs regularly at táncház events in Minneapolis and Chicago, and at festivals and concerts in the Midwest. The group has studied with Hungarian and Transylvanian musicians in Hungary, Romania and the United States. Szászka is Colleen Bertsch (violin), Sara Bruins (bass) and Doug Code (kontra).

---
September 28 – Last Keeper at the Split Rock Light House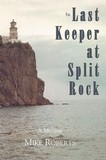 Mike Roberts was the Last Keeper at the Split Rock Light House. He was stationed there with his family for 27 months on active duty in the US Coast Guard. He lived in Ely prior to going into the Service and joined the USCG in April of 1966. He was stationed at Split Rock Light House for 27 months, and it was his family's home until it was decommissioned and permanently closed on January 1, 1969. It was closed because it was obsolete due to the use of radio beacons and other electronic devices. It was costly to have the station manned by two men with their families. In 2007, He retired from Minnesota State College and University System after 26 years of teaching. In his retirement, he wrote the book, "The Last Keeper at Split Rock" for his grandchildren so they might know some of the things that happened in his and his wife Mary lives before they were born. The Split Rock lighthouse is one of the most photographed and visited aid to navigation sites in the USA.

---
September 21 – Vestments
Author John Reimringer Minnesota Author Winner of the 2011 Minnesota Book Award
John was born in Fargo, North Dakota, and raised in Topeka, Kansas, has his BS in journalism from the University of Kansas and an MFA in creative writing from the University of Arkansas. Was a newspaper editor in Kansas at the Parsons Sun and Hutchinson News; He teaches English at Normandale Community College and lives in Saint Paul's Hamline-Midway neighborhood with his wife, the poet Katrina Vandenberg. When he moved to Saint Paul in 2001, Reimringer became the fifth generation of his father's family to live here: his great-great grandfather became a U.S. citizen in Saint Paul in 1856, two years after the city was founded, and ran a saloon and grocery store downtown; his great-grandfather was married in Assumption Church in 1880 and died in a tumble from a sleigh at the second-ever Saint Paul Winter Carnival in 1887.

---
September 14 – How Do Photographs Form Us
Our presenter, Wing Young Huie, fosters dialogue by showing culturally complex photographs from his many projects that are open to interpretation, inviting contrasting points of view from audience participants by asking, "What do you see?" He then facilitates a dialogue before revealing stories behind the photographs, which complicates perceptions further. This presentation explores how our deeply embedded perceptions are often driven by the countless pop culture images we've consumed, rather than by direct experience.

---
September 7 - Water Communion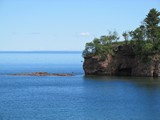 Our annual "welcome back" celebration: connection and community, revitalized through song, readings, and sharing. For the Water Communion, please bring a small amount of water from a favorite source. What meaning does this water hold for you?

---
August 10 – University of Minnesota Raptor Center
A raptor education specials will bring a special one-hour program to Pilgrim House. Along with a variety of hands-on props and activities there will be four live raptors, including an Eagle.

---
July 20 – Mooncoin Ceili Dancers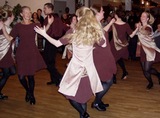 The Mooncoin Ceili Dancers have been performing traditional and choreographed Irish ceili and set dances (social dances of Ireland) since forming in 1976. The group will be sharing some of these dances through performance and teaching. Bring your dancing shoes and learn some jigs and reels, or just come to watch. More information about the Mooncoin Ceili Dancers can be found on their website at http://www.mooncoinceili.com.

---
June 29 – Introduction to Bird Watching, a talk given by Clay Christensen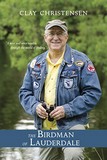 Do I have to wear tweed and a hat to go bird watching? How about gummy tennis shoes? In this talk, we'll dispel the myths and uncover some of the joys of birdwatching. We'll cover bird identification tips, binocular choices, field guide selection, tips for conduct in the field and ways to keep track of what you find. Author and columnist Clay Christensen has been leading bird watching field trips for St. Paul Audubon and other organizations for over 20 years. He's often requested to speak to bird clubs, corporate groups, conferences and other audiences. His new book is entitled The Birdman of Lauderdale, which one reviewer calls "A wise and witty ramble through the world of birding."

---
June 1 – Flower Communion, Lunch, and Annual Membership Meeting.

Bring flowers to add to the bouquet and attend the lunch and annual meeting after the program. Elect the chair elect and other officers, approve the 2014-15 budget, and select delegates to the General Assembly in Providence, Rhode Island. All are encouraged to attend.

---
May 25 – Memorial Day Weekend – no program

---
May 18 – Doug Wood and the Wild Spirit Band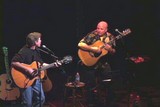 Doug Wood, author of children and adult books, musician and northwood's guide, and The Wild Spirit Band will be back in concert at Pilgrim House. The Pilgrim House portion of the program will be very short and the Wild Spirit Band will provide us with a longer concert which might include a north woods story or two from Doug. A light lunch will follow the program.

---
May 11 – Love: What is Love?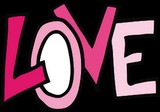 Are there different kinds of love? When is it permissible to love unconditionally? Can you love someone too much? Dr. Charles Taliaferro, Professor of Philosophy, spoke at PH last year. He is the author or co-author, editor or co-editor of twenty books, most recently The Image in Mind; Theism, Naturalism and the Imagination (Continuum), co-authored with Jil Evans. With Stewart Goetz he is the co-author of A Brief History of the Soul (Blackwell) He has given lectures at Oxford, Cambridge, University of St. Andrews (Scotland), Yale, NYU, University of Chicago, the Gregorian (Rome), University of Beijing (China), and elsewhere.

---
May 4 - Green Play Yard Program, MN Landscape Arboretum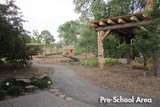 Presented by Sandy Tanck, Manager of Interpretation & Public Programs at the Minnesota Landscape Arboretum. Sandy joined the Arboretum in 1979. She has a B.S. in Horticulture from the University of Wisconsin, and an M.S. in Horticultural Science, minor in Science Education from the University of Minnesota. She has 30 years experience creating educational programs and activities that engage people with plants and nature. She has spent a number of years working with schools, including writing curriculum, fieldtrips, delivering teacher courses and workshops and leading grant-funded partnerships between the Arboretum and suburban, urban and out-state schools in northern Minnesota reservation communities. She also led the design of the children's education facility and its surrounding landscape features at the Arboretum, and developed the Sunshine for Dinner interactive exhibits and Under the Oak nature play area housed there. Currently she oversees the Arboretum's interpretation including family and early childhood programs, guided tours, signage and special exhibitions.

---
April 27 - Our UU Covenant: Its Gifts and Challenges
Socrates advised, "The unexamined life is not worth living." And what could be more central to our community life as Unitarian Universalists than the concept of "covenant"? "Covenant" is a verb, as well as a noun; "covenant" is more than a singular concept, it is plural. We are a people of covenants, of promises and commitments.
In this program, we will explore some of the fundamentals of the idea of "covenant," taking a close look at who we are as UUers, and how we want to grow. What are the challenges and gifts that our covenants hold for us? In what ways do our covenants call us to expand ourselves? Part lecture, part interactive discussion, this program raises questions that encourage reflection and dialogue.
PH member Lisa Wersal, a musician and writer, formerly taught in the Department of Philosophy and Religious Studies at the University of Wisconsin-Eau Claire. Her presentation draws from her Religious Studies background, as well as her engaged participation with three different UU congregations over the past ten years.
Also, enjoy the silky sounds of special musical guests Men in Black, an a cappella men's quintet, who will provide music during the program!

---
April 20 - A Program by Reverend Kelli Clement -- and Our Spring Celebration

There will be springtime music and readings for all to enjoy. Reverend Clement will speak on "The Ill-Fitting Grief of Ambiguous Loss". We know that loss is a consequence of love, and we may even imagine what grief may come in our lives. But what of grief & loss that lie beyond our imagining? On this Easter Sunday, what meaning can we find in and through experiences of ambiguous loss? During the speaker's part of the program, there will be special activities for children.
Bring finger food for a Spring Brunch after the program (appetizers, veggies, fruit, breads and desserts).

---
April 13 - Songs and Dances of the Civil War Era
Join us for a lively tour of songs, memories, and dances commemorating the 150th anniversary of our deadly civil war and the death of our first major musical composer, Stephen Foster.

---
April 6 - The Story of Pilgrim House Continued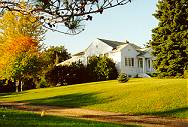 In November of 2010, on the 40th anniversary of Pilgrim House, we presented a program which explained the early years up to 1984 when the congregation affiliated with the UUA. This time we will take you from there through the construction of the addition (see Addition Photos) and the strengthening of our fellowship to where it is today.
---