1212 W. Highway 96, Arden Hills, MN 55112
January 25 – Joint Religious Legislative Coalition and their legislative agenda for 2015 - Interfaith Advocacy for Social Justice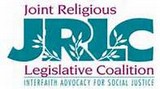 Presented by Brian A. Rusche – executive director, Joint Religious Legislative Coalition (JRLC) speaking on JRLC and their 2015 Legislative Agenda. This program is designed to provide an understanding of what current legislative issues affect the well-being of Minnesotans and our communities. The JRLC is the largest interfaith interest group in Minnesota bringing together people of diverse faiths applying their individual wisdom and vision to the public realm to influence public policy and legislation.
January 18 – Immigration Policy and how it is viewed and affects people in Minnesota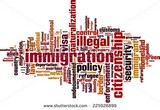 Presented by Alberto Monserrate, who is Co-Founder and President of the Minnesota Latino Communications Network. Following the General Assembly in Phoenix, the Unitarian Universalist Association has been urging local congregation to become better informed and take action on compassionate immigration reform. (see UUA website http://standingonthesideoflove.org/cir) This is the first of two programs this year on how Immigration policy affects us in Minnesota

---
January 11 – Creation Care is About the Seventh Generation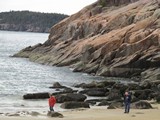 John Muir said, "Everybody needs beauty as well as bread…where nature may heal and give strength… What does that mean in a time where the earth itself is stressed and under siege? Dr. Luther Dale will talk about how his journey of love for the beauty of creation has lead to work on behalf of the earth. He will speak of the need for a radical sense of urgency on behalf of those yet unborn.

---
January 4 – The City in Flames: A Child's Recollection of World War II in Wurzburg, Germany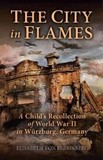 From the moment Germany ignites World War II, life changes radically for young Elisabeth, her family and other residents of Würzburg. When a fire-bombing near the war's end destroys most of the city, earlier hardships turn into a desperate struggle for survival as the family takes shelter in a cabin outside of town. Through it all, Elisabeth finds moments of humor and compassion. From a bugled midnight attempt to milk a neighbor's goat, a Russian POW risking his life to save her family to communion dresses sewn from the only material on hand—a dead soldier's parachute—to the baker who rewards Elisabeth's mother's confession about stealing a loaf of his bread by giving her another. Together, the stories captured in this memoir provide a gripping picture of everyday life in a world gone up in flames.
The presenter, Elisabeth von Berrinberg, was born in Wurzburg, Germany, and migrated to the United States in 1955 after marrying an American soldier. In addition to raising her daughter, Lorraine, she had a long career as a darkroom technician both in Germany and the United States. She is also the author of The Cozy Connection, a cozy mystery series featuring The Adventures of Countess von Schleppmeister, The Jewel Heist, The Cruise, The Missing Madonna, A Culinary Experience, Mystery at the Pearly Gates, and The Doppelgänger. She is presently working on a series of children's books.

---
December 28 – Our Annual Day Of Remembrance

Mel Aanerud and David Conradi-Jones will begin the program, but We want a major portion of the program to be an opportunity for everyone who would like to have the bell rung - to rejoice some event or action - to mourn some loss - to pray for a better tomorrow - to invoke a blessing on anyone - to dispel a demon that troubles you - to look ahead at things to be done - to project the best for yourself, this community, the world - to express your joys and concerns - to agree or disagree with any of our choices for recognition or our choices for stories of importance

---
December 21 – Our Annual Holiday Celebration

Please join us for our always-special intergenerational PH holiday program, complete with group caroling, favorite holiday readings, seasonal music, a performance by the PH Chorale, a special guest (possibly from the far north), favorite foods, and more. Contact Bill Rohde for participation in the chorale and for any music selections that will be presented by you or your children and contact Mel Aanerud for readings that might be included. And don't forget to bring that favorite holiday food for our traditional potluck finger foods feast after the program. Remember that parking becomes crowded for this program and we can park across the street at either the Armory or the Arden Hills City Hall lot. See you there!

---
December 14 – Minnesota SAFE Elders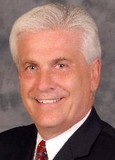 A once-small group that Anoka County Attorney Tony Palumbo started to confront elder abuse has unleashed an arsenal of resources to help educate Minnesotans about the problem. Minnesota SAFE Elders has created a tool kit that includes video and training materials that it will provide free to interested groups. The group also developed an app for first responders to guide them through such cases and a community resource list they can immediately offer to victims. The SAFE stands for Stop Abuse and Financial Exploitation.

---
December 7 – Making Water Clean, Keeping Water Available

Minnesota is one of a handful of states that does a pretty good job of looking out for its water resources. The system allows for significant local control and funding levels are relatively high. Successes abound in some sectors and regions, while progress in others seems unable to keep pace with land alterations that degrade water. Steve has worked water issues from the private, public, and non-profit sectors and will explain why decades of data have turned into knowledge that is spurring on-the-ground actions to make things better.
The speaker is Steve Woods, Executive Director of Fresh Water Society.

---
November 30 – Mark Twain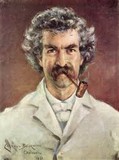 Today marks the 180th birthday of Samuel Clemens otherwise known as Mark Twain. We will hear his history in his own words from his writings especially his autobiography which was published 100 years after his death. There will also be words put into the mouth of his character Huckleberry Finn and some recollections from his daughter Suzy.

---
November 23 – Our Traditional Pilgrim House Thanksgiving Celebration

Our PH Thanksgiving program is a not-to-be-missed time of celebration and community, bringing together Pilgrim House members and friends with special music, a performance by the Pilgrim House Chorale, seasonal readings and poetry ... and more. And don't forget to bring a dish to pass for our traditional pot luck feast immediately after the program. See you there!

---
November 16 – Reproductive Health in Minnesota and across the Country
Speaker Linnea House, outgoing Executive Director of NARAL Pro-Choice Minnesota. Description: Linnea will address the current state of affairs on the reproductive health landscape, especially following the recent election, and what we can expect in the coming years as we continue to fight for reproductive rights in Minnesota and across the country.

---
November 9 – Minnesota Clean Energy Solutions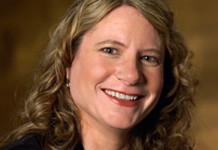 Speaker: J. Drake Hamilton is the Science Policy Director at the nonprofit organization Fresh Energy Minnesota is on a clean energy path that is creating thousands of jobs and protecting human health and natural resources while cutting carbon pollution that causes global warming. But our work is not done. Join J. Drake Hamilton, science policy director at Fresh Energy, to learn more about historic opportunities Minnesota has to make big strides in clean energy in 2015.

---
November 2 – The Legacy of 1914 and the Crises of Today

Tom Hanson has been at Pilgrim House, both for Sunday programs and for the Great Decisions programs. Since it is the 100th anniversary of the beginning of World War I, he is back to tell us about The Legacy of 1914 and the Crises of Today. Using 1914 as a framework, he will comment on all of those issues as well as on the lessons to be drawn from the way countries went "sleepwalking" into the slaughterhouse that was World War I.

---
October 26 - Doug Ohman: Photo Tour of the Mississippi, Part III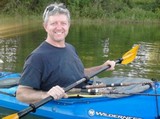 Doug Ohman Photographer extraordinaire did a photo tour of the Mississippi and he returns to Pilgrim House for the third time to complete his photographic trip down the Mississippi. This time the tour is from Saint Paul to the Minnesota Iowa border. After the program, you may want to visit the annual Pilgrim House Halloween Haunted Basement created by the Pilgrim House youth.

---
October 19 - Sand, Cattle & Land Stewardship: How Can we Keep the Land and People Together?

George Boody, Executive Director, Land Stewardship Project. George will talk about work of Land Stewardship Project (LSP) and discuss how frac sand mining threatens farmland, trout streams and rural communities in southeastern MN and western Wisconsin. LSP successfully organizes members and citizens to address this locally and through the Minnesota state government, while also advancing pasture-based cattle as an effective approach to stewardship that provides long-term economic activity and healthful food for people to eat. He will discuss options to take action.

---
October 12 - The Top Conservation Threats We Face, and What One Can Do to Make a Difference

The Sierra Club's members and supporters are 2.1 million of your friends and neighbors. Inspired by nature, we work together to protect our communities and the planet. The Club is America's oldest, largest and most influential grassroots environmental organization. Minnesota's North Star Chapter is the leading grassroots voice to preserve our state's air, lands, water and climate. State Director Margaret Levin will discuss the top conservation threats we face, and what one can do to make a difference.

---
October 5 – Music from Transylvania – Colleen Bertsch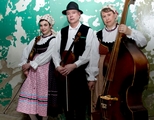 Not all Transylvanian string band music is the same! By sharing video examples from their fieldwork collection and demonstrating musical techniques, the American band Szászka offers a glimpse at the world of Transylvanian string band music through a multi-media informational performance.
Szászka was formed in 1996 to perform traditional Hungarian village dance music for events and workshops in the United States. Szászka performs regularly at táncház events in Minneapolis and Chicago, and at festivals and concerts in the Midwest. The group has studied with Hungarian and Transylvanian musicians in Hungary, Romania and the United States. Szászka is Colleen Bertsch (violin), Sara Bruins (bass) and Doug Code (kontra).

---
September 28 – Last Keeper at the Split Rock Light House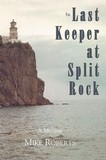 Mike Roberts was the Last Keeper at the Split Rock Light House. He was stationed there with his family for 27 months on active duty in the US Coast Guard. He lived in Ely prior to going into the Service and joined the USCG in April of 1966. He was stationed at Split Rock Light House for 27 months, and it was his family's home until it was decommissioned and permanently closed on January 1, 1969. It was closed because it was obsolete due to the use of radio beacons and other electronic devices. It was costly to have the station manned by two men with their families. In 2007, He retired from Minnesota State College and University System after 26 years of teaching. In his retirement, he wrote the book, "The Last Keeper at Split Rock" for his grandchildren so they might know some of the things that happened in his and his wife Mary lives before they were born. The Split Rock lighthouse is one of the most photographed and visited aid to navigation sites in the USA.

---
September 21 – Vestments
Author John Reimringer Minnesota Author Winner of the 2011 Minnesota Book Award
John was born in Fargo, North Dakota, and raised in Topeka, Kansas, has his BS in journalism from the University of Kansas and an MFA in creative writing from the University of Arkansas. Was a newspaper editor in Kansas at the Parsons Sun and Hutchinson News; He teaches English at Normandale Community College and lives in Saint Paul's Hamline-Midway neighborhood with his wife, the poet Katrina Vandenberg. When he moved to Saint Paul in 2001, Reimringer became the fifth generation of his father's family to live here: his great-great grandfather became a U.S. citizen in Saint Paul in 1856, two years after the city was founded, and ran a saloon and grocery store downtown; his great-grandfather was married in Assumption Church in 1880 and died in a tumble from a sleigh at the second-ever Saint Paul Winter Carnival in 1887.

---
September 14 – How Do Photographs Form Us
Our presenter, Wing Young Huie, fosters dialogue by showing culturally complex photographs from his many projects that are open to interpretation, inviting contrasting points of view from audience participants by asking, "What do you see?" He then facilitates a dialogue before revealing stories behind the photographs, which complicates perceptions further. This presentation explores how our deeply embedded perceptions are often driven by the countless pop culture images we've consumed, rather than by direct experience.

---
September 7 - Water Communion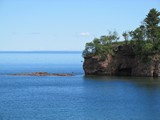 Our annual "welcome back" celebration: connection and community, revitalized through song, readings, and sharing. For the Water Communion, please bring a small amount of water from a favorite source. What meaning does this water hold for you?

---
August 10 – University of Minnesota Raptor Center
A raptor education specials will bring a special one-hour program to Pilgrim House. Along with a variety of hands-on props and activities there will be four live raptors, including an Eagle.

---
July 20 – Mooncoin Ceili Dancers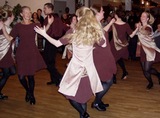 The Mooncoin Ceili Dancers have been performing traditional and choreographed Irish ceili and set dances (social dances of Ireland) since forming in 1976. The group will be sharing some of these dances through performance and teaching. Bring your dancing shoes and learn some jigs and reels, or just come to watch. More information about the Mooncoin Ceili Dancers can be found on their website at http://www.mooncoinceili.com.

---
June 29 – Introduction to Bird Watching, a talk given by Clay Christensen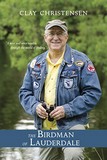 Do I have to wear tweed and a hat to go bird watching? How about gummy tennis shoes? In this talk, we'll dispel the myths and uncover some of the joys of birdwatching. We'll cover bird identification tips, binocular choices, field guide selection, tips for conduct in the field and ways to keep track of what you find. Author and columnist Clay Christensen has been leading bird watching field trips for St. Paul Audubon and other organizations for over 20 years. He's often requested to speak to bird clubs, corporate groups, conferences and other audiences. His new book is entitled The Birdman of Lauderdale, which one reviewer calls "A wise and witty ramble through the world of birding."

---
June 1 – Flower Communion, Lunch, and Annual Membership Meeting.

Bring flowers to add to the bouquet and attend the lunch and annual meeting after the program. Elect the chair elect and other officers, approve the 2014-15 budget, and select delegates to the General Assembly in Providence, Rhode Island. All are encouraged to attend.

---
May 25 – Memorial Day Weekend – no program

---
May 18 – Doug Wood and the Wild Spirit Band