1212 W. Highway 96, Arden Hills, MN 55112
Ann and Bill Bushnell return by popular demand to entertain us with their homespun bluegrass music. They have made music together to the delight of others for over 60 years.

---
February 23 - Mississippi Trip Continued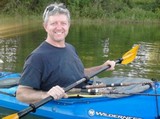 Award winning photographer, author and story teller Doug Ohman paddled his kayak with camera in hand down the mighty Mississippi from its start at Lake Itasca to the Iowa border. He returns to PH to continue his trip with stories and pictures.

---
February 16 - My Journey Connecting with Guardian Angels and Spiritual Guides
The ways we UUers find inspiration and wisdom are many and varied. Come hear member Louis Asher tell of his unfolding personal journey of acknowledgment and connection with his guardian angels and spiritual guides. When he listens intently, they are his still, small voice within.

---
February 9 - New Spring Books

Our speaker will be David Enyeart, Event Coordinator for Common Good Books. A good book is a surefire cure for the winter blahs. The folks at Common Good Books have plenty of suggestions to add to your reading list. Whether you are looking for a new cookbook, a fresh novel, or some great history, you'll find out about all kinds of great books to help you curl up and enjoy yourself.
Common Good Books is the largest independent bookstore in St Paul. Since we first opened in 2006, the store has expanded to hold more than 30,000 books on topics ranging from fiction to philosophy and poetry to photography. Common Good Books plays host to authors for great readings almost every week. There's even a book club full of lively discussion and fantastic conversation. And if you're very very lucky, you might catch a glimpse of the store's proprietor, Garrison Keillor. We hope you'll visit us soon at the corner of Grand and Snelling in St Paul, or check us out online at http://www.commongoodbooks.com.

---
January 26 - A Pilgrimage to Transylvania

Laura Smidzik is a minister intern who went to Transylvania on a Unitarian Universalist pilgrimage the summer of 2013 and will speak about her journey. The Unitarian Church became the state religion in Transylvania under the Edict of Torda, issued by Prince John II Sigismund Zápolya in January 1568. Early on, the Unitarian Church had notable successes in Transylvania and included 425 parishes. Following the union of Transylvania with Romania at the end of World War I, Unitarian congregations spread to the Romanian portion and the first Unitarian church in Bucharest was founded in 1933. According to the results of the 2002 census, there are 66,846 Romanian citizens of the Unitarian faith, but the church puts it at over 100,000.

---
February 2 - Sulfide Mining in MN: What's at Stake
Presented by Aaron Klemz, Communications Director of Friends of the Boundary Waters Wilderness
What is our collective vision for northern Minnesota? What do we know about sulfide mining, and how would it impact precious regions of our state? Come hear from Aaron Klemz, Communications Director of Friends of the Boundary Waters Wilderness, an organization instrumental in the establishment of the Boundary Waters Wilderness Area. Their mission: to protect, preserve and restore the wilderness character of the Boundary Waters Canoe Area Wilderness and the Quetico-Superior Ecosystem.

---
January 19 - Seasons of Desire

Evelyn Klein, author, educator, and artist, holds a B.S. in Secondary Education from the University of Wisconsin-Milwaukee and an M.S. from the University of Wisconsin-River Falls. She taught in the public schools, at Century College and the Loft. A prize-winning poet, her work has been variously published, including with the Family Housing Fund "Home Sweet Home Again" exhibit of poetry and art and the Minnesota Jung Association website journal, Elements. Her three books include a poetry memoir, From Here Across the Bridge, illustrated by her father, Wolfgang Klein, winning a cover award, and her next two books of prose, poetry and her own art, Once upon a Neighborhood and Seasons of Desire, both placed in the Minnesota Historical Society permanent library collection. Evelyn Klein will talk about her book Seasons of Desire, where she reveals how every season can be a new beginning as we move through stages of living, bringing us change, hope, renewal, and ongoing growth. It sheds light on both the outer and inner meanings of life.

---
January 12 - Unspeakable Loss: The Heartache of Loving Someone Who Is Incapable of Loving You

Speaker John Driggs: Either by fate or by choice, many of us have loved ones who simply don't "get it." About one in six people lack the ability to empathize with others and truly love others in a mature way. When a beloved family member has this problem we ourselves may experience unspeakable loss. Our loved one is with us, but not really with us in an emotional sense. Most of us cannot describe this loss in words, much less know how to handle it. We may be unlikely to speak about it with friends, who with good motives, may blame us or minimize our losses. We may be so ashamed of how our loved one acts that we blame ourselves or get caught up in rescuing our clueless relative from himself or herself. Extended family members may also get caught up in this loss and strain their relationships with us over how to handle a wayward relative, causing further loss. Our efforts to corral a family member into "getting it" may cause us incredible shame, so much so that we may never share our personal angst with others who appear to have escaped our dilemma. This presentation suggests ways to positively cope with these powerful losses whether or not our beloved ever does "get it'.

---
January 5 - Lessons Learned

Former Rep. Mindy Greiling served 20 years in the Minnesota House of Representatives, focusing on education and mental illness. She retired one year ago this month. Now that she has had a year to reflect, we invited her to share with us some of the lessons she learned during that time, based on what she describes as a school-of-hard-knocks education.

---
December 29 - The Annual Tolling of the Bells Program

Please let Mel Aanerud or David Conradi Jones know of anyone or anything that you would like to have remembered in this annual program of remembrance.

---
December 22 - Pilgrim House Holiday Celebration!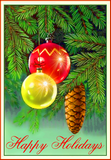 Please join us for our always-special intergenerational PH holiday program, complete with group caroling, favorite holiday readings, seasonal music, a performance by the PH Chorale, a special guest (possibly from the far north), favorite foods, and more. Contact Bill Rohde for participation in the chorale and for any music selections that will be presented by you or your children and contact Mel Aanerud for readings that might be included (please let them know by December 15). And don't forget to bring that favorite holiday food for our traditional potluck finger foods feast after the program. Remember that parking becomes crowded for this program and we can park across the street at either the Armory or the Arden Hills City Hall lot. See you there!

---
December 15 - Blessings of the Dark

It's a spiritual test for some of us to embrace the dark of winter; for others this time is precious & potent. All are welcome to this service that will explore the power & blessing of the dark through story & song.
Rev. Kelli Clement is a UU Community Minister in affiliation with First Universalist Church, and serves as the Executive Director of the MN Religious Coalition for Reproductive Choice.

---
December 8 - A Feng Shui Journey

Among our six Unitarian Universalist Sources are the teachings of Earth-centered traditions, which celebrate the sacred circle of life and instruct us to live in harmony with the rhythms of nature. Feng Shui has developed out of the Earth-centered traditions of Asia.
International Feng Shui expert Carole J. Hyder will walk us you through the evolution of Feng Shui from China to its present form today. Carole will explain how it began and how it has become a sought-after approach to creating balance, harmony, and purpose in life, especially in the past 10 years. Carole has facilitated hundreds of private residential and commercial consultations, and she is the founder of Wind and Water School of Feng Shui, a nine-month certification program licensed by the Minnesota Office of Higher Education. Her program at PH will highlight her experiences with students and clients, and describe how Feng Shui has been powerfully implemented in a local hospital.

---
December 1 - Being Politically Active within a Faith Community

Mark Ritchie is not only the Secretary of State for the State of Minnesota but also a Unitarian Universalist.

---
November 24 - Our Traditional Pilgrim House Thanksgiving Celebration

Our PH Thanksgiving program is a not-to-be-missed time of celebration and community, bringing together Pilgrim House members and friends with special music, a performance by the Pilgrim House Chorale, seasonal readings and poetry ... and more.
Join us after the program for a Thanksgiving meal. As in past years, we will supply the ham and set up the social room for the event. Members/friends are asked to contribute other food items for the event.

---
November 17 – Girls inc.

Girls Inc. inspires all girls to be strong, smart, and bold through life-changing programs and experiences that help girls navigate gender, economic, and social barriers. Research-based curricula, delivered by trained, mentoring professionals in a positive all-girl environment equip girls to achieve academically; lead healthy and physically active lives; manage money; navigate media messages; and discover an interest in science, technology, engineering, and math. The network of local Girls Inc. nonprofit organizations serves 136,000 girls ages 6 - 18 annually across the United States and Canada.

---
November 11 - The Coalition for Impartial Justice

This is a broad-based, non-partisan organization advocating for a constitutional ballot question that allows voters the opportunity to decide how they would like to select and retain judges in Minnesota. The reforms specifically call for public performance evaluations of judges, merit selection, as well as retention elections. The coalition includes over 30 plus member organizations that represent business, labor, religious, and other non-profit organizations. - See more at: http://www.impartialcourts.org/about/index.html#sthash.Xc2lGgS6.dpuf.

---
November 3 – Prohibition with Dan Spock

Prohibition is the newest exhibit at the Minnesota Historical Society. Prohibition was the period in American history from 1920 to 1933 when the 18th Amendment to the United States Constitution prohibited the manufacture, sale, transport, import, or export of alcoholic beverages. It put legal brewers out of business and opened the nation's door to unintended consequences: bootlegging, gambling, prostitution, rackets, gangsters, and organized crime. The 18th Amendment was repealed with the passage of the 21st Amendment to the U.S. Constitution on December 5, 1933.

---
October 27 - Men In Black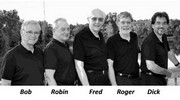 Men in Black are a quintet of male vocalists harmonizing a capella to a wide range of popular music, including Doo-Wop, early rock, folk and spirituals. Their musical interests reflect their lives over the past decades, and they've been delighted to find that younger audiences also resonate to their music. Come join us for delightful morning concert! Bob Meyenburg, Bass/Baritone; Robin Partch, Bass; Fred Bailey, Tenor; Roger Alm, Tenor/Baritone; Dick Rogers, Baritone.

---
October 20 - Human Rights Don't Defend Themselves: The Advocates for Human Rights

Since 1983, The Advocates for Human Rights has been working to promote and protect human rights and the rule of law in the U.S. and around the world. Learn about the work of The Advocates in the areas of immigration, human rights education, women's human rights, human rights monitoring, and how you and your community can be part of the human rights movement.
The speaker will be Aviva Breen, Board Member.

---