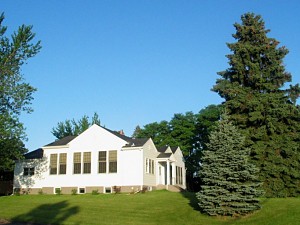 Pilgrim House
Meeting in a building that was once a school
1212 W. Highway 96 Arden Hills, MN 55112
Pilgrim House is an LGBTQIA+ welcoming congregation, a place of joyful play and work
where individuals can explore, develop and apply their beliefs,
with acceptance and encouragement of friends of all ages.
We are a Unitarian Universalist Fellowship
Our Fellowship • Our Background •


We are a
Welcoming Congregation
How to find us
Visitors are always welcome at Pilgrim House.
Please see our Information for Visitors.
Location:
1212 W. Highway 96
Arden Hills, MN 55112
We are on the south side of Highway 96, between Hamline and Lexington, north of Interstate 694 and one mile east of Interstate 35W.
Detailed Directions & Map: Directions
Telephone: (651) 631–2582
Internet contact: Fred Green pilgrimhouse@pilgrimhouseuua.org