1212 W. Highway 96, Arden Hills, MN 55112
We will stream the Sunday service on Sunday morning, June 25 at 10:00 am Central Time at Pilgrim House. We will host this again as a summer program at Pilgrim House. There's always great choral music. The presenter is Rev. Manish Mishra-Marzetti of First Unitarian Universalist Congregation in Ann Arbor, Michigan. He's author of the 2018-2019 UUA common read, "Justice on Earth: People of Faith Working at the Intersections of Race, Class, and the Environment."
Registration is required. This tour is off site in Falcon Heights and is family friendly. It will focus on the life ways of the Dakota, Minnesota's first people, in the early nineteenth century. It includes an introduction to Cloud Man and his village, the travois and gardens, maple sugar camp, summer bark lodge, wild rice camp, and tipi. Some Dakota language is incorporated as well. Although we are limited to 25 people for this event, if we get more than 25 we will arrange for a second. If you don't sign up in person let Mel Aanerud know aanerud4@comcast.net.
At Pilgrim, House and family friendly: Laura Whittet – Director of Marketing & Communications will present. The Bakken is a science museum located in Minneapolis, Minnesota, United States. This science museum was founded by Earl Bakken, the co-founder of Medtronic in 1975. The exhibits present the history and explanation of electricity and electromagnetism.
Programs are Sundays at 10:15am unless otherwise noted

June 4 – Flower Communion and Annual Meeting
Bring flowers for our annual Flower Communion. This is the 100th anniversary of the first Flower Communion. The short program will be followed by the Annual Meeting. Be sure to attend the Annual Meeting - either in person or via Zoom. We need a quorum to conduct our business. The Annual Meeting will be followed by lunch.
May 28 – no program at Pilgrim House – Memorial Day

May 21 – A Pride Chat with Avenues for Youth
With nearly 500 bills introduced this year across the country targeting the LGBTQ+ community, and particularly trans-youth, it should come as no surprise that LGBTQ+ youth experience a disproportionately high rate of homelessness and self-harm. Avenues for Youth has been partnering with youth experiencing homelessness for 28 years and is known in particular for its work with LGBTQ+ youth. Join Ryan Berg, the Program Manager of the LGBTQ+ host home program at Avenues, to learn more about the impact of this hateful legislative assault, how Avenues creates safe and affirming spaces, and what the larger faith community can do to support this vulnerable population.
The program is followed at noon by a discussion of the changes to UUA Article II which are being voted on at this summer's UUA General Assembly.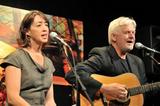 May 14 – Bill and Kate Isles
With a wide variety of musical styles, their performances carry audiences through a broad landscape of experiences from metaphorical worlds to small town family stories to zany comedy. Bill and Kate are known for their catchy melodies and memorable songs. They performed for us once during COVID via zoom; they are now in person at Pilgrim House.
---

May 7 – Lori Sturdevant
Author and StarTribune columnist Lori Sturdevant will be back to regale us with what is happening in the state and/or nation. The legislature is in session and she will have lots to talk about. She always brings insights that are thought provoking and stimulating.
---

April 30 – Dan "Daddy Squeeze" Newton
Dan "Daddy Squeeze" Newton has been dazzling audiences with his creative accordion style for over 40 years. His fresh approach to the much-maligned squeezebox and his mind-boggling repertoire of both original and traditional material will change the mind of the most hardened accordion skeptic. Dan draws influences for songs and tunes from such sources as French Musette, Swing, Cajun, Jug band blues, Celtic and Scandinavian music. Daddy Squeeze entertains and also enlightens his audiences with stories and colorful anecdotes about the accordion and his experiences making a living playing the instrument he loves.
---

April 23 – Homegrown National Parks
Marilyn Jones and Les Rogers will introduce the Homegrown National Parks movement and we will hear from Doug Tallamy, the founder, and a professor in the Department of Entomology and Wildlife Ecology at the University of Delaware. "Our National Parks, no matter how grand in scale, are too small and separated from one another to preserve species to the levels needed. Thus, the concept for Homegrown National Park, a bottom-up call-to-action to restore habitat where we live and work, and to a lesser extent where we farm and graze, extending national parks to our yards and communities." https://homegrownnationalpark.org
---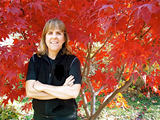 April 16 – Frogtown Green, a project of Health Advocates
Patricia Ohmans, MPH, is founder and director of Frogtown Green, a resident-driven initiative advocating for environmental equity and sustainability in St Paul's most diverse low-income neighborhood. A 42-year resident of Frogtown, Patricia is a journalist, master gardener and public health professional. https://www.frogtowngreen.com/
---

April 9 – Spring Celebration
We will have music, prose, maybe some poetry and dance. But, of course, that is all up to you. Please let Mel Aanerud know if you are willing to share and let Bill Rohde know if you will sing in the Chorale. If you don't have something, but are willing to add voices to the program, Mel will come up with things for you to say. Following the program, the Sunday Hospitality Committee will be serving Brunch Appetizers, Fruit, and Cookie Cart Cookies.
---

April 2 - Christian Nationalism and the State of Trans Rights
Matt Lewellyn-Otten is the Associate Director of Religious Organizing at OutFront MN. As the organization's Religious Organizer, Matt seeks ways to make congregations more affirming of LGBTQ+ Minnesotans, as well as engage them in advocacy and activism. Matt will be sharing their work on a recent research project regarding the ways that Minnesotans think about Christian nationalism and how this far-right movement is deeply impacting the LGBTQ+ community - more specifically how this movement is leading to policy salience across the United States.
---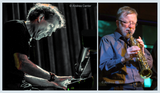 March 26 – Essentially: That Which is Most Important – Richard Terrill and Larry McDonough
In his new book of essays, Essentially, Richard Terrill tries to identify that which is most important—in pursuit of the arts, in being in nature, in recalling the past. In this service of music and readings, saxophonist/essayist Terrill and composer/pianist Larry McDonough will offer examples of what they feel is essential in their practice of writing, composing, and jazz performance.
Larry McDonough is a St. Paul jazz pianist, singer and composer. He has performed solo for UU congregations in Philadelphia, Phoenix, and Paris. http://www.larrymcdonoughjazz.homestead.com
Essayist, poet, and jazz saxophonist Richard Terrill's most recent books are Essentially: Essays and What Falls Away Is Always: Poems and Conversations, both from Holy Cow! Press. He is a past winner of a Minnesota Book Award and is Professor Emeritus at Minnesota State, Mankato, where he was a Distinguished Faculty Scholar. http://www.richardterrill.com.
---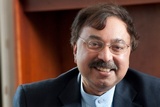 March 19 – The State of Minorities within Our State with Dr. Bruce Corrie
Dr. Bruce Corrie is a leading Twin Cities-based economist, business expert, cultural entrepreneur, and a member of the Concordia University, with specific focus on minority businesses and the growing impact minority communities have on the broader economy, Dr. Corrie brings unique perspective and insight relating to the Minnesota business landscape. He was the author of one of the redistricting plans that were considered by the court after the 2020 census. It was not selected, but because of it, the courts did add racial population within a district as a variable to be considered.
---

March 12 – Portraits of Peace: Searching for Hope in a Divided America
Our speaker will be John Noltner, an American photographer and peace activist. Noltner is perhaps best known for a multimedia art project known as A Peace of My Mind. The project combines photographs of diverse people and their commentaries on the meaning of peace. https://en.wikipedia.org/wiki/John_Noltner
---
March 5 – Your Best Photo
This is Pilgrim House's semi-regular program profiling members' photographs and their accompanying stories. "Best" photo does not necessarily mean the most artistic photograph. Each member has about five minutes to talk about how and why they chose the photographs they did. We have had historic photos, nature photos, landscapes and old machines.
---
February 26 - Mel Aanerud Presents United States Policy Toward Indigenous Peoples
From the Doctrine of Discovery to: Should the government policy aim for assimilation or recognize its responsibility for assisting Indians as a separate culture? Back to the Doctrine of Discovery - There is no end to problems and probably no end to policy shifts.
---

February 19 - Learning for Life: Why a Growth Mindset is So Important as We Age
An advantage of being in the later stages of your life/career: You no longer need to prove yourself. It's an ideal time to cultivate a "growth mindset": To stretch yourself, try new things, and even fail. It can be liberating to let go of the need to succeed and embrace the pure joy of learning.
Kate Schaefers, Ph.D. is Director of Osher Lifelong Learning Institute at University of Minnesota. She is an educator, licensed psychologist and leadership coach, with a specialty in leadership transitions and encore careers. Kate serves as Volunteer State President of AARP-MN, contributing to local and regional strategies around the aging workforce, intergenerational teams, livable communities, and caregiving.
---

February 12 - Living in Riddle and Mystery - Rev Leslie Mills
As this sermon series concludes, we'll take some time to unpack the questions that have come up. What purpose do our seven principles serve? What does it mean to "draw on six sources" when we also want to be cautious of misappropriation? And perhaps the most confusing of all, what does it mean to be a "person of faith" when we are Unitarian Universalist?
---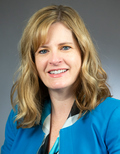 February 5 - Rep Kelly Moller - The Expectations for the 2023-24 Session
The state's large budget surplus, the re-election of a DFL governor, and DFL majorities in the House and Senate have progressives holding high hopes for the 2023 legislative session. Representative Kelly Moller (42A) will give us her view of the session, and update us on ways to support legislative action on climate change, paid parental leave, affordable housing, gun safety, and anti-racist and antisemitism efforts. Rep. Moller is in her third term, representing Arden Hills, Mounds View, New Brighton and Shoreview. Her experience before being elected to public office includes more than 10 years as a prosecutor in the MN Attorney General's Office. Her legislative focus areas include public safety, especially justice for sexual assault victims and gun violence prevention. She also served on education and human services committees last session.
The program will be followed by Soup Sunday.
---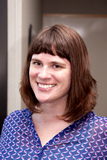 January 29 - The Storied History of the Minnesota State Fair
When you walk through the gates of the Minnesota State Fair, you are enveloped with sights, sounds, smells and more that is unlike any other time of the year. You know what the State Fair is like now, but do you ever wonder how it came to be? With its roots in agriculture, the Minnesota State Fair has been a fixture of Minnesota since its first territorial fair in 1855. While agriculture is still the primary focus, the scope of activities has broadened to include large-scale entertainment, technological and industrial exhibits and participation of scores of education and government institutions. With a mix of historical facts, anecdotes and photographs depicting agriculture, competitions, entertainment and exhibits, you will see how the State Fair was, and is a feast for the senses, and that it truly is the Great Minnesota Get-Together.
Keri Huber has worked at the Minnesota State Fair as an archivist for nearly 15 years. With over 22,000 photos in the State Fair's collection, her background in visual arts has proven useful in finding images that tell a story and bring history to life.
---
January 22 – Reckoning with Opioids in the Land of 10,000 Rehabs
Amy Sullivan, author of Opioid Reckoning, will share insights not only about the history of the opioid epidemic, but also how it collided with Minnesota's pioneering history in drug and alcohol treatment. She will share stories about the intimate lives of families, medical and social work professionals, grassroots activists, and others who contributed their experiences, insights, and potential solutions to ending the epidemic.
---

January 15 – Barbara McAfee: Winter Solace: Songs and Poems to Carry Us Through
It's cold. It's dark. The winter months call us to be strong and steady, to nourish ourselves for the long haul to spring. Barbara will offer songs and poems that we can tuck into our soul-pockets as we travel these winter days. Barbara McAfee is a master voice coach, singer-songwriter, song leader, poet, and author. A native of Stillwater, Minnesota, she recently moved back to the St Croix River Valley to a cottage in St Croix Falls, Wisconsin. She spends hours every day hiking the woods and waters of her new home.
---

January 8 – Rev. Leslie Mills returns with "Where are we going?"
These are exciting times in Unitarian Universalism today. Our faith is often described as a "living tradition" because it is not written in stone. We continue to evolve and grow as we learn more about the world around us and our responsibility to build the Beloved Community. So, what does that look like in the coming years?
Soup Sunday follows the program.
---
There was no program January 1.
---
Older Programs : 2011 • 2012 • 2013 • 2014 • 2015 • 2016 • 2017 • 2018 • 2019 • 2020 • 2021 • 2022