Older Programs : 2011 • 2012 • 2013 • 2014 • 2015 • 2016 • 2017 • 2018 • 2019 • 2020 • 2021 • 2022
---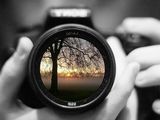 December 27 – Your Favorite Photo
This is your opportunity to tell us about your favorite photograph(s). We will project your photo on the screen and you will have several minutes to tell about the image(s). Your photo may be an artistic shot, or it may reflect your passion or hobby, be a highlight of a trip, or be an old family picture. Your story is as important as the photograph.
---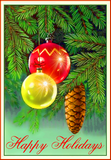 December 20 - Our traditional Holiday Celebration with contributions from members and friends of Pilgrim House
Please let Mel Aanerud or Bill Rohde know what talent, music, reading, etc., you would be willing to share.
---

December 13 - Fix What You Can by Mindy Greiling
A frank account of a mother, who was a state legislator, when her son Jim's first psychotic episode manifested itself in a delusion demanding he kill her. Her seat at the table in the Legislature helped her to change the policies that would have barred her from saving his life. She first had to overcome her fear that Jim would be like her beloved grandmother who disappeared into a mental hospital when she was 10. Given the heightened national interest in mental illness today and the millions of people affected, this book is timely. It spans 20 years and covers new ground about living with schizophrenia, adding understanding and new appreciation of the challenges.
---

December 6 - The Story of Hanukkah with Louis Asher
This presentation will include the traditional story of Hanukkah but will not stop there. It will provide additional information on the rich and long history of the Jewish people leading up to the Jewish rebellion, which is the story of Hanukkah.
---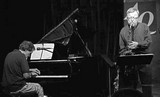 November 29 – Sources
The musical duet of Richard Terrill and Larry McDonough have performed at Pilgrim House before. Much as UUs credit a wide range of sources for their spirituality, creative artists "borrow" from those who have come before. In today's service, pianist Larry McDonough (composition, arranging) and saxophonist Richard Terrill (poetry) will describe and illustrate their process of borrowing material from other sources for use in their own creative work, and attempt to link that process with spiritual concerns.
---

November 22 – Thanksgiving Celebration
Rev. Kelli Clement is excited to return to Pilgrim House for the Sunday, Nov. 22 service. In anticipation of Thanksgiving in the time of COVID, lets us apply the healing balm of gratitude to parched souls. Kelli invites us to share a poem or reading about gratitude in the service, which you can present or have her read it. Send the reading to Kelli, and she will weave them together as she invites us to share. kelli@firstunitarian.org
---
November 15 – Great North Innocence Project
The Great North Innocence Project will make a presentation on its work to free wrongfully convicted people and to improve the justice system to prevent future wrongful convictions. Exploring the causes of and methods to prevent wrongful convictions, the presentation will include discussion of actual cases of innocent people freed from prison. Andrew Markquart, will be making the presentation. Andrew is a staff attorney who will make a presentation with frontline details of how the representation works for wrongfully convicted people. He was the lead attorney for Ronnie Cooper, who was freed this year.
---

November 8 – The Electoral College
We are moving Mel Aanerud's program on the Electoral College to November 8th. You may already know that when you vote for president you actually vote for members of the Electoral College. Minnesota has 10 votes in that body. Assuming Biden wins Minnesota; Mel will be one of its ten votes. The Electoral College - how it came to be, pros and cons and what are the prospects of change. Roxanne Dunbar Ortiz, the author of the Unitarian Universalists Associations Common Read, "Indigenous History of the United States" is unable to make the November 8th date – she will be rescheduled.
---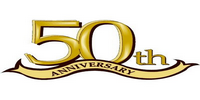 November 1 – The 50th Anniversary of Pilgrim House!
It has been 50 years since Pilgrim House was formed, and moved into that one room schoolhouse in Arden Hills. The first service held in the schoolhouse was on Sunday, Nov 1, 1970. Today, Pilgrim House remains a vibrant, active religious community, true to the spirit of its formation. Please join us on-line via ZOOM to celebrate this special milestone, where we will feature highlights of our progress through the decades. Note that daylight saving time ends on November 1, so be sure to fall back, so you're not an hour early!
---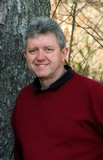 October 25 – Minnesota From the Road Part 4 – Doug Ohman
Doug is a photographer who has done the series of books of Minnesota churches, cabins, librarians, courthouses, schools, etc.
Travel with photographer/storyteller Doug Ohman as he photographs many of Minnesota's most interesting landmarks and Icons. Doug will share the stories of how this landmarks became so famous. His pictures and stories will be sure to entertain and bring new interest in more road trips around our great state. Part 4 is the Scenic River Bluff Area.
---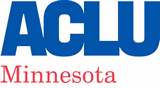 October 18 – ACLU – John Gordon
John Gordon, the executive director of the Minnesota ACLU, will talk about how the Religious Right is changing the character of the First Amendment right to "freedom of Religion." He will also discuss other things the ACLU is doing.
---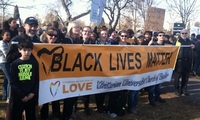 October 11 - Black Lives UU
Black Lives of UU, or BLUU, is an independent organization, fiscally sponsored by the UUA, which provides ministry for, and by, Black Unitarian Universalists, while also working to expand the role and visibility of Black UUs within our faith. In the fall they held a national symposium, in St. Paul, to explore what a Black UU theology could look like; it was the first of their convenings to invite white participation. Ellen Shelton attended and found it very moving and very informative. She will give us a briefing on what she observed and learned and what it could mean for PH.
---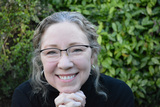 October 4 - Exploring Interspirituality - Rev. Kari Kopnick
When we move beyond the boundaries of religions, do we find common ground?
Interspirituality embraces an awareness of our interconnectedness which is arising in response to the destructive materialist value system that dominates Western culture. The meaninglessness at the heart of materialism drives us to distraction, consumerism and greed, fueling the fragmentation of society and devastation of the environment. Transformation begins within.
---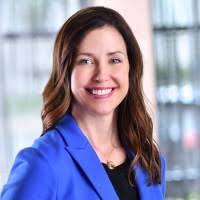 September 27 - A Case Study in the Promise of Digital Health - Erin Carnish
Digital health, where technology connects and empowers people to manage health and wellness, has widely been lauded as the next generation of innovation in healthcare, though it has fallen short of expectations. With widespread consumer adoption of telemedicine during the Covid-19 epidemic, an opportunity exists to go a step further and integrate digital tools, technologies, and services to transform healthcare delivery. Erin will be sharing a case study in the mental healthcare arena around a business she launched called "Sanvello Health" as an example for better clinical outcomes at an affordable price for all.
---

September 20 - Eight Years to the Moon - Nancy Atkinson
Nancy Atkinson is author of Eight Years to the Moon. Space journalist and insider Nancy Atkinson weaves together the riveting story of NASA's mission to complete "the greatest adventure on which humankind ever embarked." This incredible account is a keepsake celebrating some of the most important and dramatic events in modern history. Told through over 60 personal interviews and oral histories, as well as personal photographs, this tribute to the men and women who made the Apollo 11 mission a reality chronicles the highs and lows that accompanied the race to the Moon: the devastating flash fire that killed the crew of Apollo 1; the awe of those who saw their years-in-the-making contributions to space exploration blast off from Cape Canaveral; the knuckle-biting descent of Apollo 11 to the lunar surface; a near-catastrophic event on the crew's flight home; the infectious excitement and jubilation across the world after the astronauts returned safely to Earth. These little-known stories of the dedicated engineers, mathematicians and scientists in the 1960s reveal the "hows" of the Apollo missions and bring to life the wonder and excitement of humanity's first steps on the Moon.
---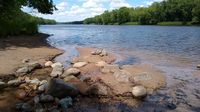 September 13 - Water Communion
Water is used to purify and sanctify, to nurture, refresh, and restore. Water flows through us; it circulates in our blood, and exits via perspiration from hard work and through tears of joy or despair. Come join in acknowledging the qualities of water that are essential to our lives, both physically and metaphorically. How would you bless our world? What would you wash away? What needs to be revitalized?
Likewise, where do you go to seek rejuvenation for yourself? Is there a body of water that is special to you? Bring your memories of a favorite body of water: a lake, river or ocean, perhaps somewhere you have recently visited. What makes this body of water special to you? We will invite our youth and their families to be the first to share, and then we will cycle through the rest of the participants.
The Zoom link for this program will still be sent to Pilgrim House members, but please note that we're experimenting with approaches that could allow for more public posting of our Zoom meeting information (e.g. URL published on our web site as we're doing here), which means that for this Sunday's session we'll be enabling a Zoom "Waiting Room" where you'll be placed until one of our co-hosts authorizes and allows you to enter the Zoom meeting room (a practical requirement when we more publicly post our meeting URLs). Click the following link to enter the meeting, and one of our co-hosts will be individually letting members and guests into the meeting from a virtual Zoom "waiting room". As always, it would be most helpful if the ID associated with your Zoom account is set to your real name, not a computer, phone, or otherwise cryptic name. The Link for our Water Communion program is: https://us02web.zoom.us/j/82884078481?pwd=THR5VkFwNDhrdCtSWkZ3UUtVYXBPdz09.
---

August 9 - Census, Redistricting and Gerrymandering - Paul Huffman (via Zoom)
Paul Huffman is the Census and Redistricting Coordinator at League of Women Voters Minnesota. Paul presents a program on the importance of the Census and redistricting in national, state and local elected offices in Minnesota, the effects of Gerrymandering, and how we might defend ourselves against it. We will also include information on the Vote at Home initiative. This program is part of our efforts toward UUA's "UU the Vote" and "Defending our Democracy".
---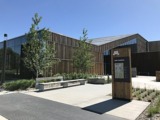 July 12 - Bell Museum (via Zoom)
Join us for this family-friendly program about one of our state's treasures: The Bell Natural History Museum. The museum recently moved to its beautiful new facility at the corner of Cleveland and Larpenteur in St. Paul. For over a century the Bell has preserved and interpreted our state's rich natural history, serving learners of all ages. Their scientific collections contain over one million specimens, representing every county in Minnesota and various locales around the globe. In addition, the Bell houses one of the most technologically advanced planetariums in the world. Our presenters will be Denise Young, Executive Director of the Bell, and Nicole Lovold-Egar, the Bell's Membership Director.
---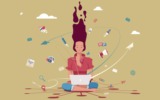 June 21 - Mindfulness through Coordinating Mind and Body via Zoom
It is easy to be mindful when we are relaxed and calm. In this state, mind and body work together. But our daily life is filled with ever-changing demands and challenges that cause stress and strain. In the face of this stress, we often separate mind and body (become distracted) and can no longer perform well. In this short hands-on program, Jonathan Poppele will share simple, interactive exercises to coordinate mind and body, to enable us to perform well in the midst of our busy daily lives. Participation in the exercises is optional.
Jonathan Poppele is the founder of The Center for Mind-Body Oneness in St. Paul, and has over three decades of experience in movement arts, meditation, and mind-body practices. See the TEDx talk https://youtu.be/yyVKot3PQj0.
The Zoom link for this program will be sent to Pilgrim House members. If you do not receive a link, but would like to participate, please contact pilgrimhouse@pilgrimhouseuua.org.
---
May 31 - Annual Meeting via Zoom
May 24 - no program - Memorial Day Weekend

May 17 - Climate Change: Causes, Impacts, and Solutions via Zoom
Lindsey Kirkland, Climate Generation: A Will Steger Legacy
Climate Generation has been working with educators, youth, and the public on climate change education and action since 2006. This presentation explores root causes, impacts, and solutions to climate change as well as our personal stake in the issue. We seek to equip audiences with the understanding to effectively communicate climate change and the resources to take meaningful collective action.
The Zoom link for this program will be sent to Pilgrim House members. If you do not receive a link, but would like to participate, please contact pilgrimhouse@pilgrimhouseuua.org.
---
May 10: Necessity is the Mother of Invention via Zoom
This talk uses the development of the airplane as an example of how various factors provided the impetus which led to the development of air, and eventually, space travel. Within a time span of 66 years we went from the Wright Brothers first flight of 1903 to the moon landing of 1969.
Though air flight is the focus, Pilgrim House member Louis Asher also ties this to how the necessity of moving away from fossil fuels leads to development of renewable fuels. Likewise, the current argument for sulfide mining includes a view that we "must" have copper and nickel for various technologies. Louis argues that to prevent environmental destruction, our focus should once again be on the necessity of developing different technologies that do not require copper/nickel. Necessity is the mother of invention.
---
May 3: Best Reads via Zoom
Our periodic review of the best books enjoyed by Pilgrim House readers.
---

April 26: Developing Our Future: Housing and Suburban Development via Zoom
Ramsey County Commissioner Nicole Frethem will talk about the evolving plans for the TCAAP property near Pilgrim House, but also delve into larger planning issues relative to housing and suburban development in the County. Nicole is a mother, a wife, an early childhood educator, an advocate and policy expert and a part-time law student. For more than a decade, she has worked to ensure children in Ramsey County and Minnesota have access to high-quality child care arrangements and parents are able to find healthy and safe child care so they can work.
---

April 19: To Recycle or Not Recycle...That is the question via Zoom
Have you ever had something in your hand poised over the recycle bin and were not sure if it should go there or the trash? If so, you are not alone. The rules of recycling can be confusing but there are some basic guidelines that can make understanding what goes in your recycling bin easier.
Jenny Potter is a recycling educator who has presented to thousands of students and adults about the do's and don'ts of recycling. Join us for an educational talk about what to put in your recycling bin and what to leave out. We will try to answer all your recycling questions.
April 12: Spring Celebration: "Observations on Spring" via Zoom.
---
April 5: What UUs Believe online
---
March 8 - Norwegian Folk Dance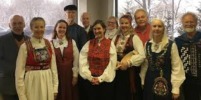 The Norwegian Folk Dance Group of the Twin Cities is the primary dance group in Minnesota teaching and exhibiting Norwegian Dance heritage. Come enjoy their performance of traditional Norwegian dances, and then stay for lunch and our lively annual Fun(d)-Raising Auction!
The program will be followed by lunch and the Pilgrim House Auction.
---
March 1 - A Forecast of Minnesota's Political Year

Political commentator and former Star Tribune columnist Lori Sturdevant is scheduled to speak giving us a forecast of Minnesota's political year.
The program will be followed by a Pilgrim House group picture and Soup Sunday.
---
February 23 - Compassion and Choices: Expanding End-of-Life Options in Minnesota

As public support grows for expanding end-of-life options, communities of faith have the opportunity to engage in this important conversation. Dr Rebecca Thoman, Campaign Manager for Doctors for Dignity, will discuss legislation that has been introduced in the Minnesota legislature. Medical aid in dying (sometimes called death with dignity) allows a terminally ill, mentally capable adult who has a prognosis of six months or less to request and obtain from their doctor a prescription medication they may self-ingest for a peaceful death if their suffering becomes unbearable. Medical aid in dying includes strict eligibility criteria and effective safeguards. Dr. Thoman has worked in health and public health policy for more than 20 years advocating for such issues as gun violence prevention, tobacco control and health care access.
---
February 16 - Women's suffrage and the 19th Amendment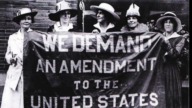 Rachel Busse of St Thomas University will give a history of women's suffrage in the U.S. Rachel is an expert on the topic and following up on our dramatization. She will be able to give a professional dissertation on the events and personalities that led the adoption of the 19th amendment one hundred years ago.
---
February 9 - Climate Based Immigration – Professor Joe Underhill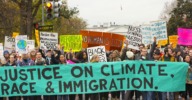 Unitarian Universalist general Assembly passed a resolution that congregations should inform themselves on how climate change has effected and will continue to affect world immigration patterns Professor Joe Underhill of Augsburg College teaches courses in Environmental Politics, International Relations, and Political Methodology and regularly takes students off campus for experiential and interdisciplinary learning on the theme of "seeking justice where we live"
---
February 2 - Science and Politics of Stem Cells and Cloning
All humans start life with only one cell, the zygote, from which arises our brain, heart, liver and every other organ in our body. This one cell contains all the information necessary for making some incredibly complex structures. Stem cells are akin to that original zygote in that they have the ability to divide and generate an array of different tissues and structures. This presentation will focus on the past, present, and future of stem cells and the hope that they can possibly provide treatments for heart disease, specific types of cancer, and other common diseases. We will examine where stem cells exist in adults, and also dive into some of the politics surrounding stem cell research.
Murray Jensen an associate professor, College of Biological Sciences at the University of Minnesota.
---
January 26 - Predatory Criminal Justice System - Joe Soss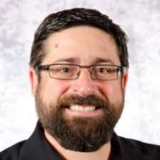 The national UUA is suggesting that we have some programming on the predatory criminal justice system, especially they are concerned about the use of inmates in medical trials. Joe Soss is a professor at the University of Minnesota. "I should say that I won't be able to say too much about medical trials, specifically. My framing of the discussion would focus more on the big picture of how and why predatory criminal justice practices have expanded so much over the past few decades, how they matter for targeted communities, why we should care, and how we should think about efforts to take action in response."
---
January 19 - The Lynching in Duluth - Michael Fedo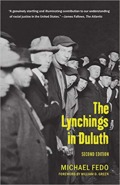 Michael Fedo is a Duluth native and correspondent for The New York Times, Professor at North Hennepin Community College, and author of the book "The Lynching in Duluth." On the evening of June 15, 1920 in Duluth, Minnesota, three young black men, accused of the rape of a white woman, were pulled from their jail cells and lynched by a mob numbering in the thousands. Yet, today, the incident is nearly forgotten…
---
January 12 - Elections in Minnesota - Secretary of State Steve Simon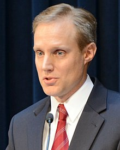 The Unitarian Universalists at their General Assembly adopted "Our Democracy Uncorrupted" as our issue of action. Who better to tell us how the elections systems in Minnesota are working than the Secretory of State who is in charge of them.
---
January 5 - Belonging: How My Disability Identity Fits within Unitarian Universalism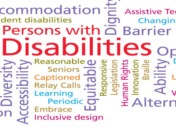 Peighton Carter is the intern minister at the Unitarian Universalist Congregation in Eau Claire, WI. She is also a third year seminary student at Iliff School of Theology in Denver, CO. Peighton has been speaking out about Post-Traumatic Stress, Military Sexual Trauma, and Disabilities for about 7 years. She is a mother of 3, artist, veteran, and person with multiple disabilities.